Our Crab Island Rum Añejo is a distillate made from sugar cane molasses and aged for a minimum of 14 months. This rum is smooth on the palate and very clean, its simplicity makes it ideal for any drink of classic rum. The aging time gives it an intense and complex flavor, with notes of caramel and spices, which makes it a special rum to be enjoyed with a mojito, any natural juice and all kinds of classic cocktails.
Appearance: Pale lemon color and translucent.
Aromas: Vanilla, Caramel, Almonds, Nutmeg, Bananas.
Palate: Caramel, Butter, Pepper, Ginger.
Taste the best cocktails of Crab Island Rum Añejo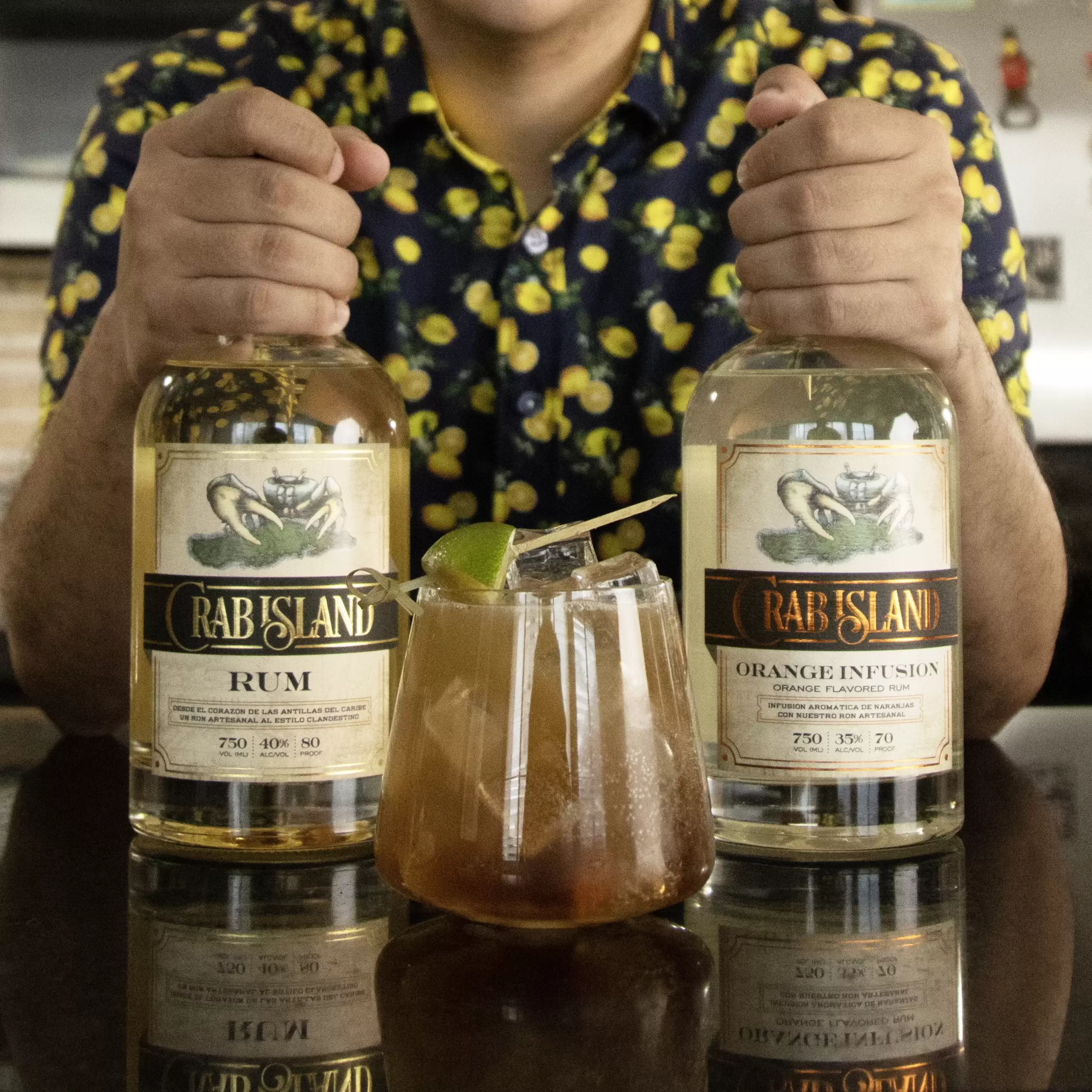 .5 oz Crab Island Rum
1.5 oz Crab Island Orange
2 oz lemon juice
Simple syrup
Splash coke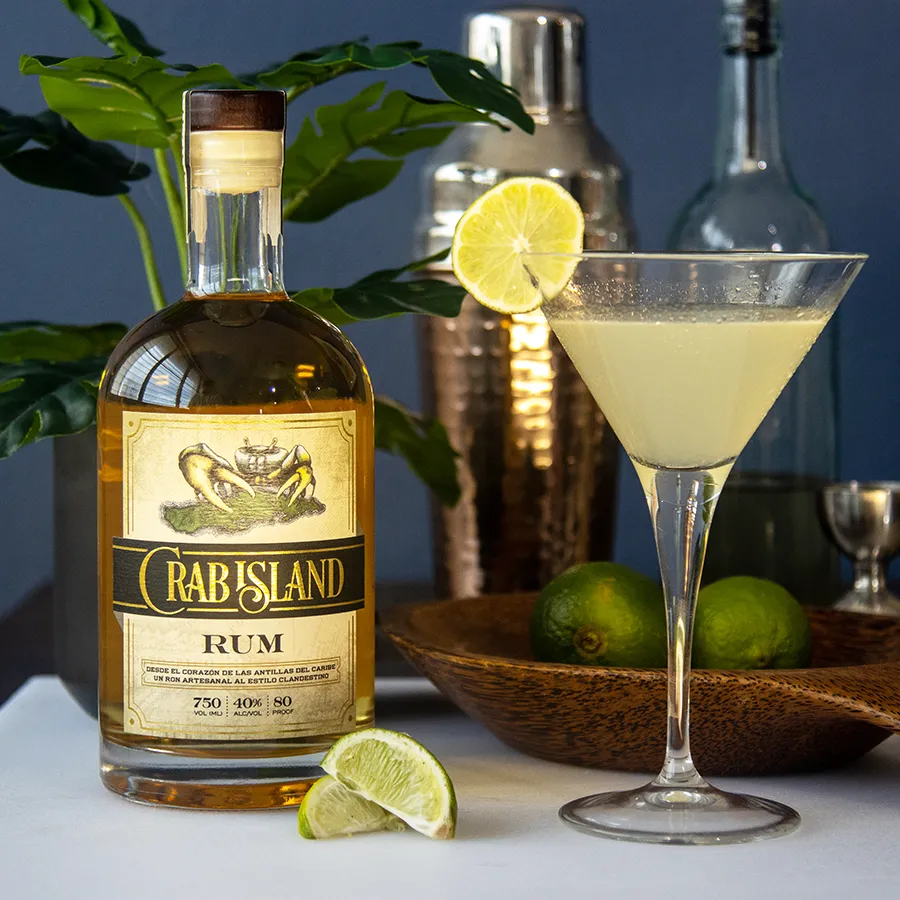 2 oz Crab Island Rum
Simple syrup (sugar)
2 oz lemon juice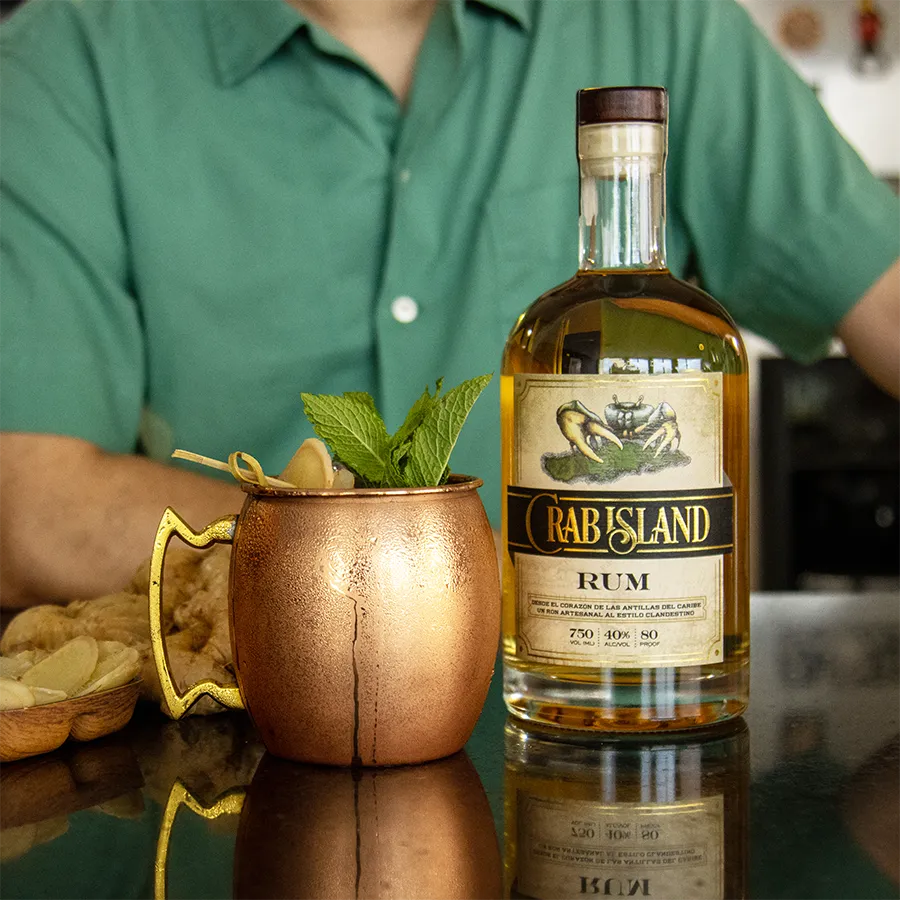 2 oz Crab Island Rum
2 oz lemon juice
Splash ginger beer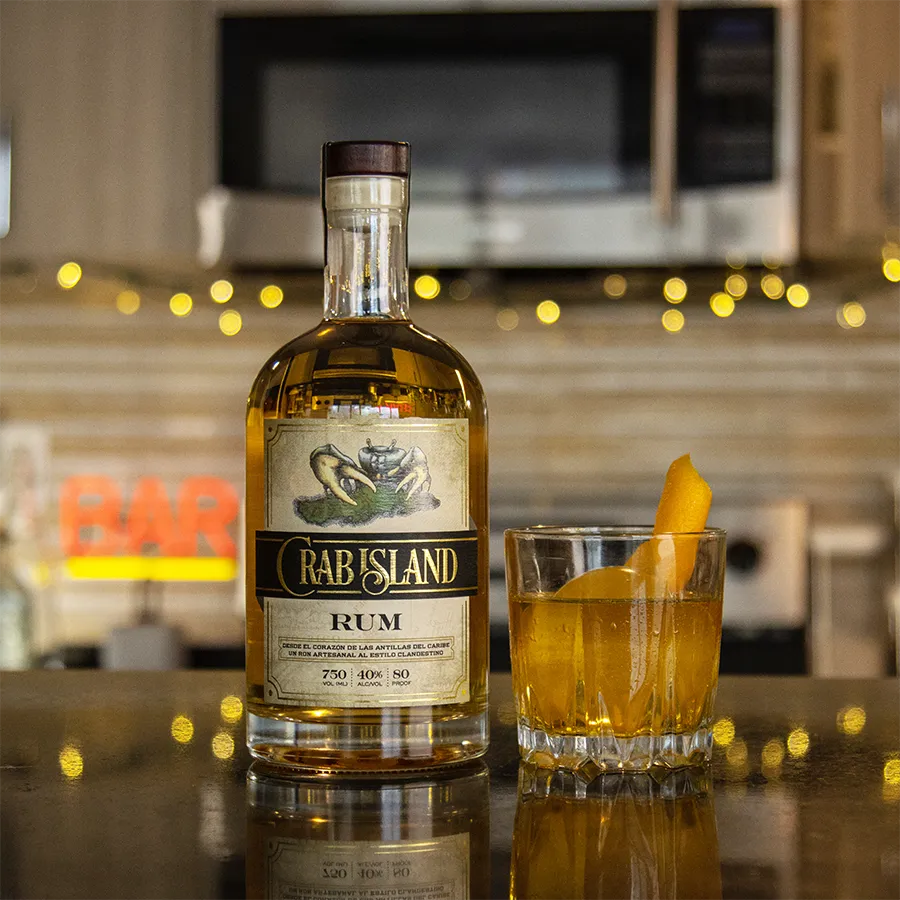 2 oz Crab Island Rum
.75 oz plain syrup
3 dashes angostura bitters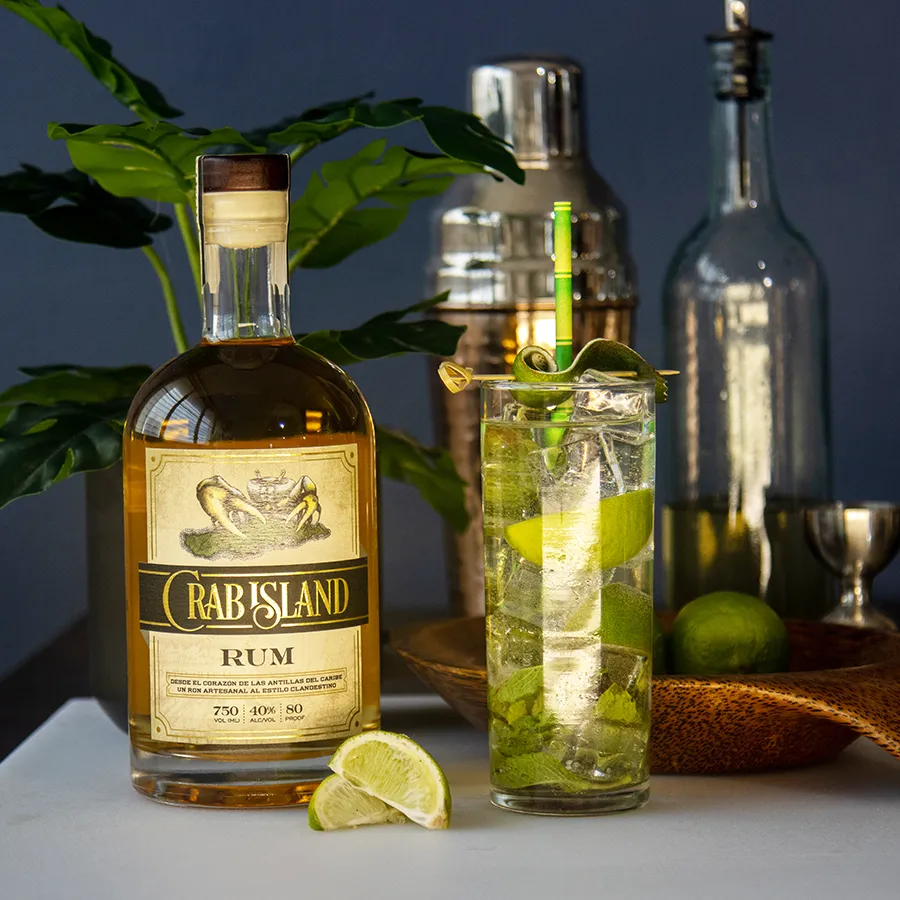 1.5 oz Crab Island Rum
8 mint leaves
2 lime wedges
.75 oz lemon juice
Top with club soda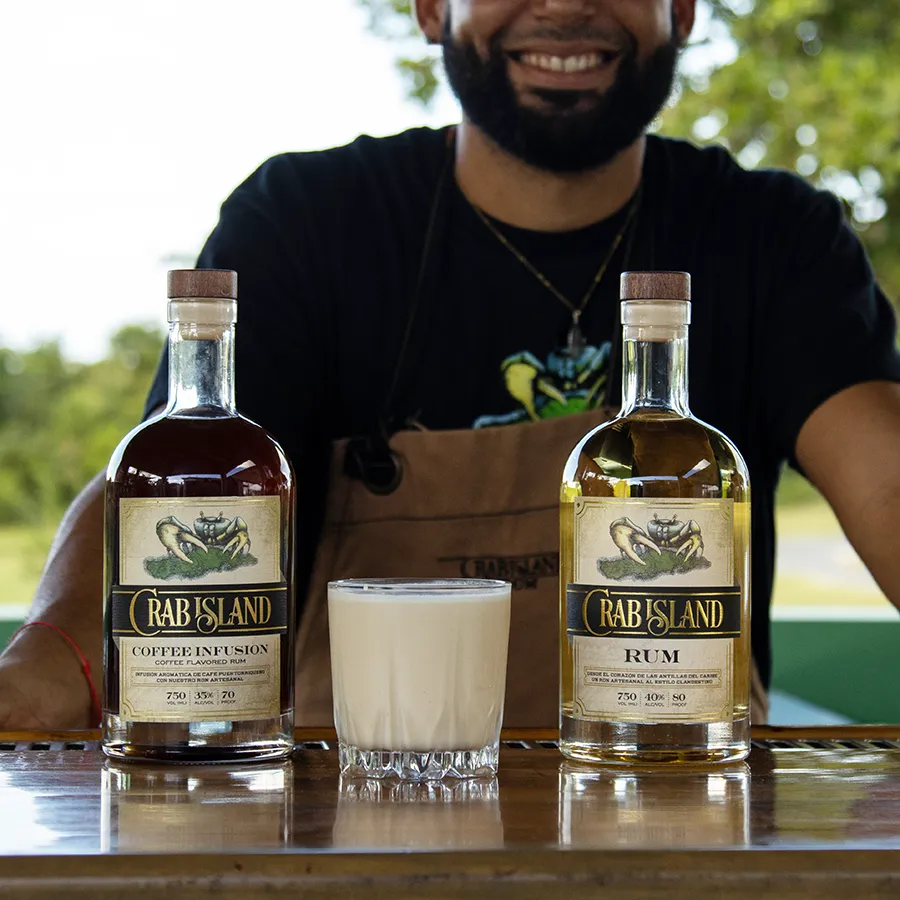 1 oz Crab Island Rum
1 oz Crab Island Coffee
2 oz pre-mixed Coquito (condensed milk, coconut milk, coconut cream, evaporated milk, vanilla and cinnamon)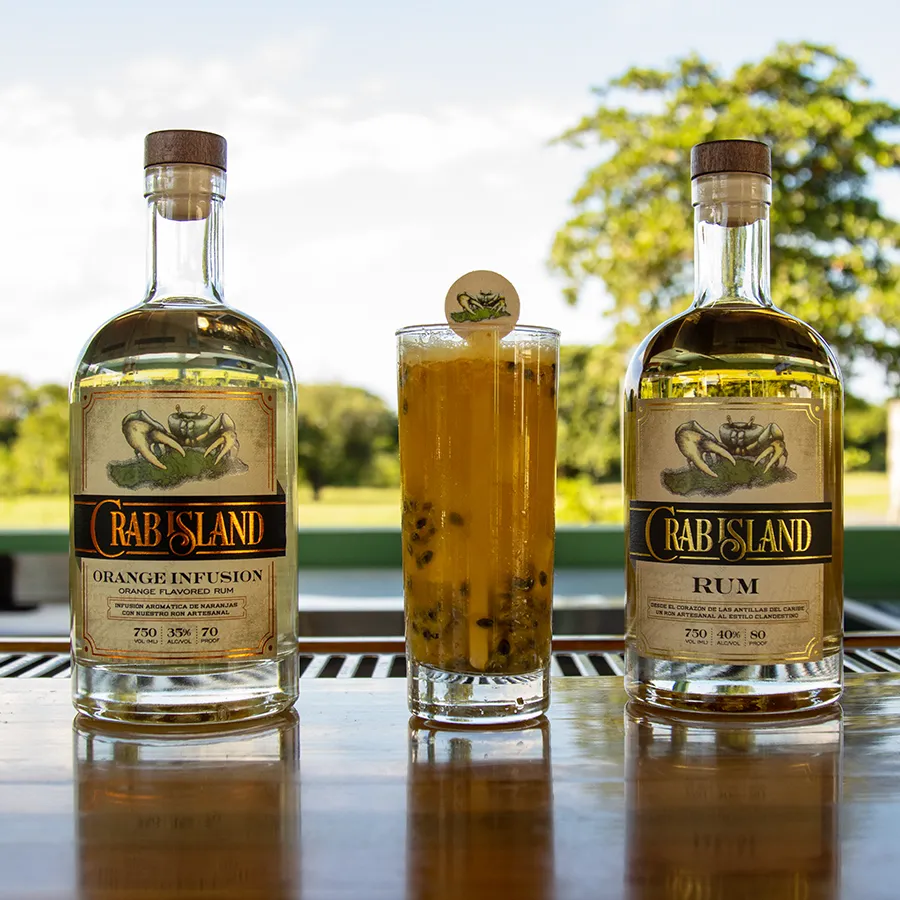 1 oz Crab Island Rum
1 oz Crab Island Orange
Pulp of passion fruit
½ lemon juice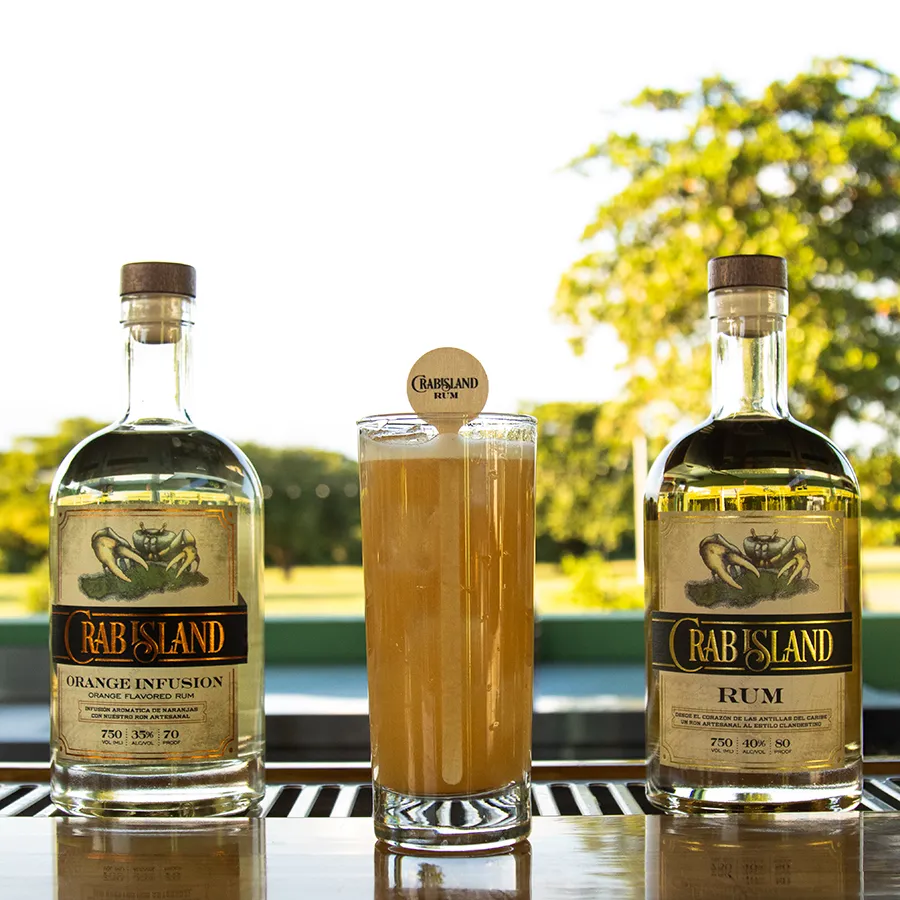 1 oz Crab Island Rum
1 oz Crab Island Orange
1 oz guava juice
1 oz pineapple juice
1 oz passion fruit juice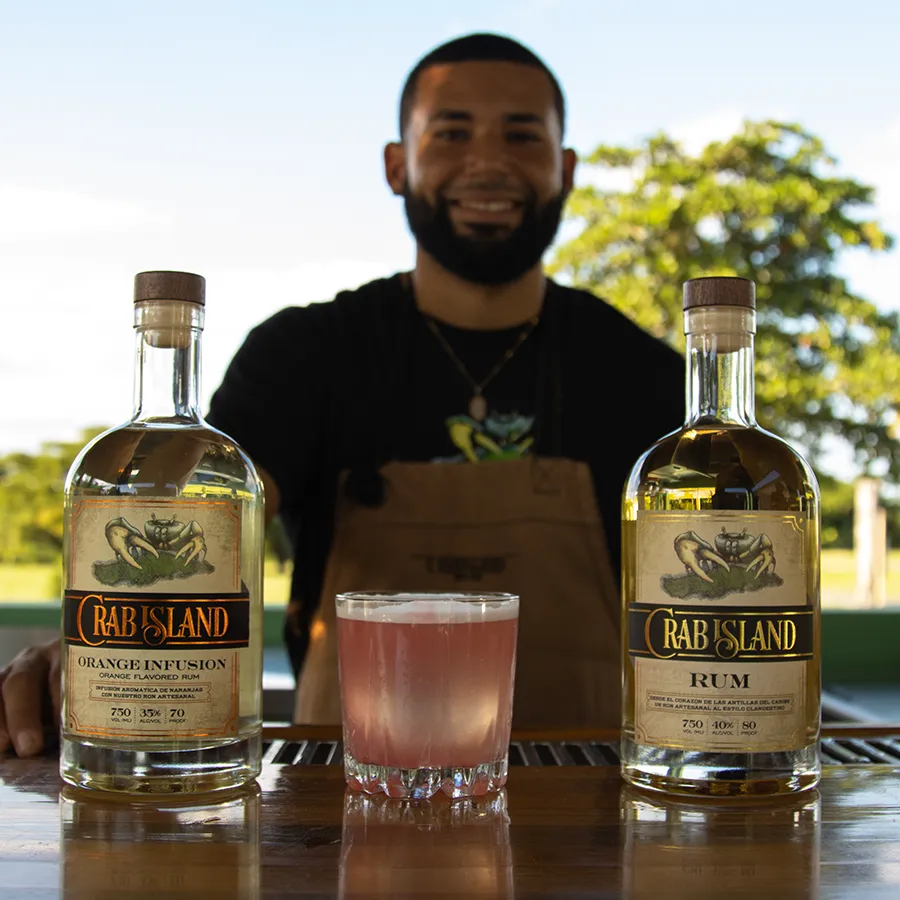 ½ oz Crab Island Rum
1 oz Crab Island Rum Three Years
½ oz Crab Island Orange
½ oz pineapple rum
½ ounce grenadine