Crab Island Rum Orange Infusion
Our Crab Island Orange Infusion is a rum made with the purest part of the distillation. We use chinas grown in the mountains of Puerto Rico and brought to our distillery, where it is worked by hand. The infusion process takes at least 10 months before it can be bottled. The result is a highly aromatic rum that highlights the characteristics of the fruit from its harvest. Its flavor is smooth on the palate, but with an alcohol content of 35%. It's perfect for replacing any orange-based liqueur in a recipe, especially in cocktails like Margaritas and Painkillers.
Orange Infusion Tasting Notes
Appearance: Pale lemon color and
slightly cloudy.
Aroma: Candied, Citrus Peels, Moisture, Herbaceous, Anis, Molasses.
Palate: Sweet, Orange, Tangerine, White Pepper, Cardamom.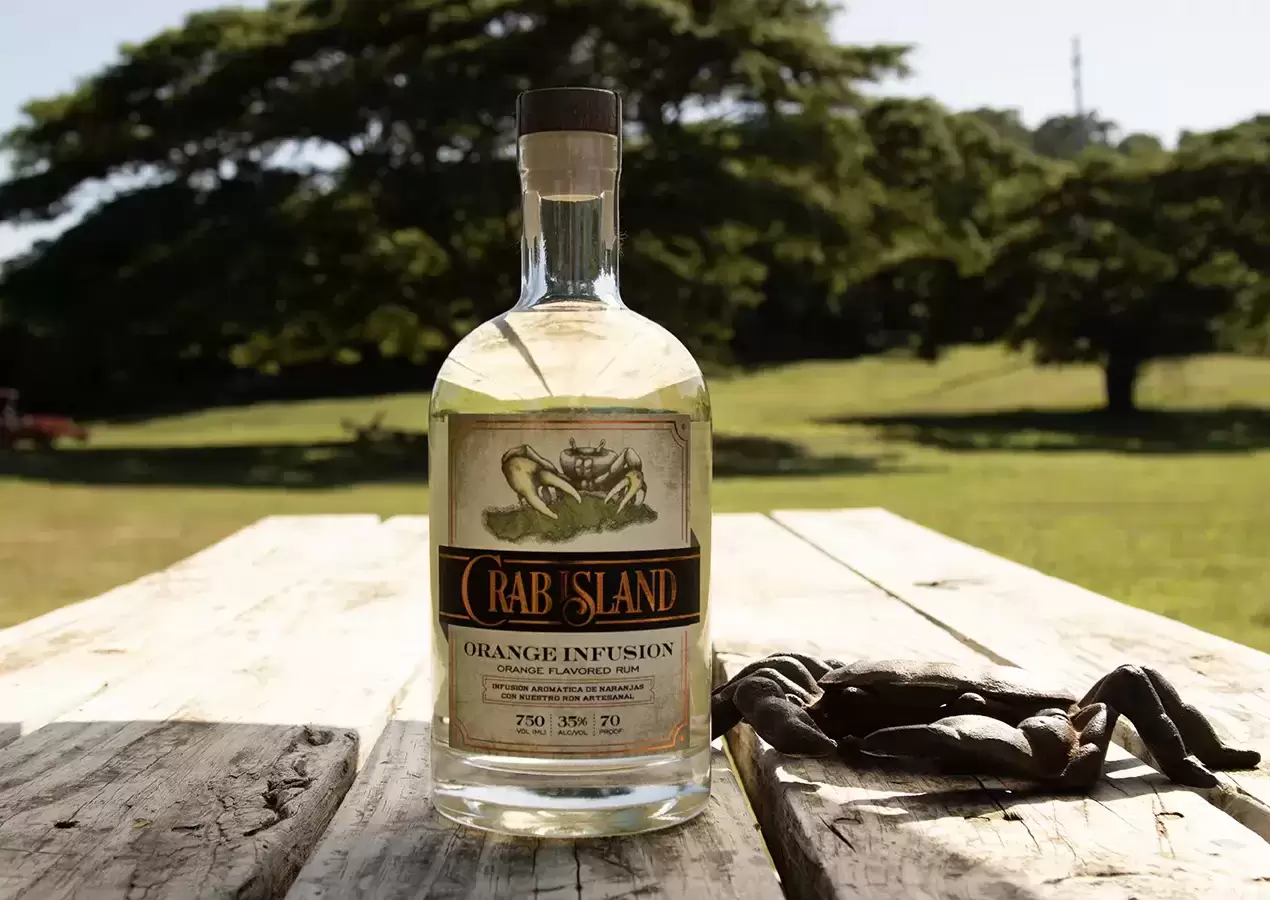 Taste the best cocktails of Crab Island Rum Orange Infusion Añejo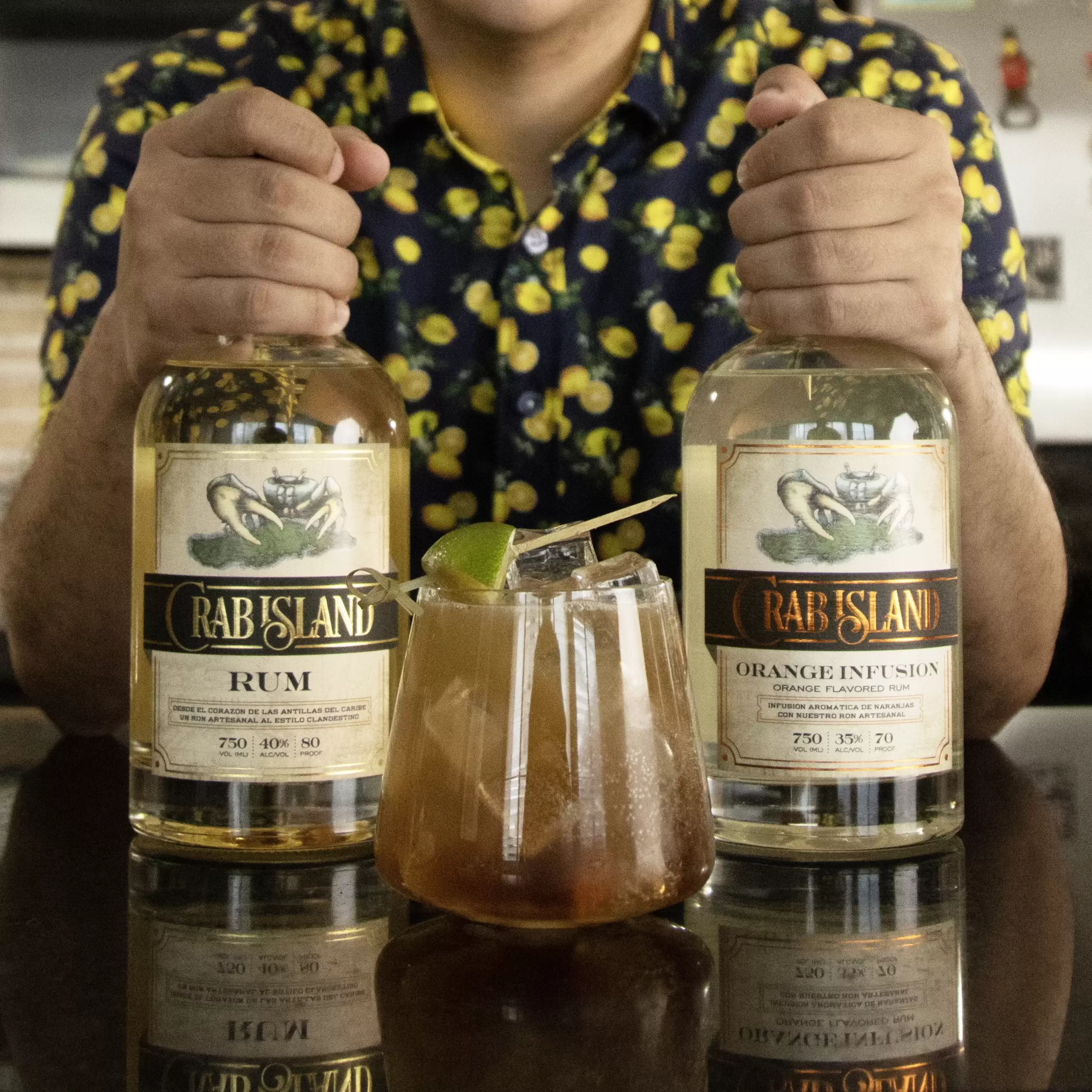 1.5 oz Crab Island Orange
.5 oz Crab Island Rum
2 oz lemon juice
Simple syrup
splash coke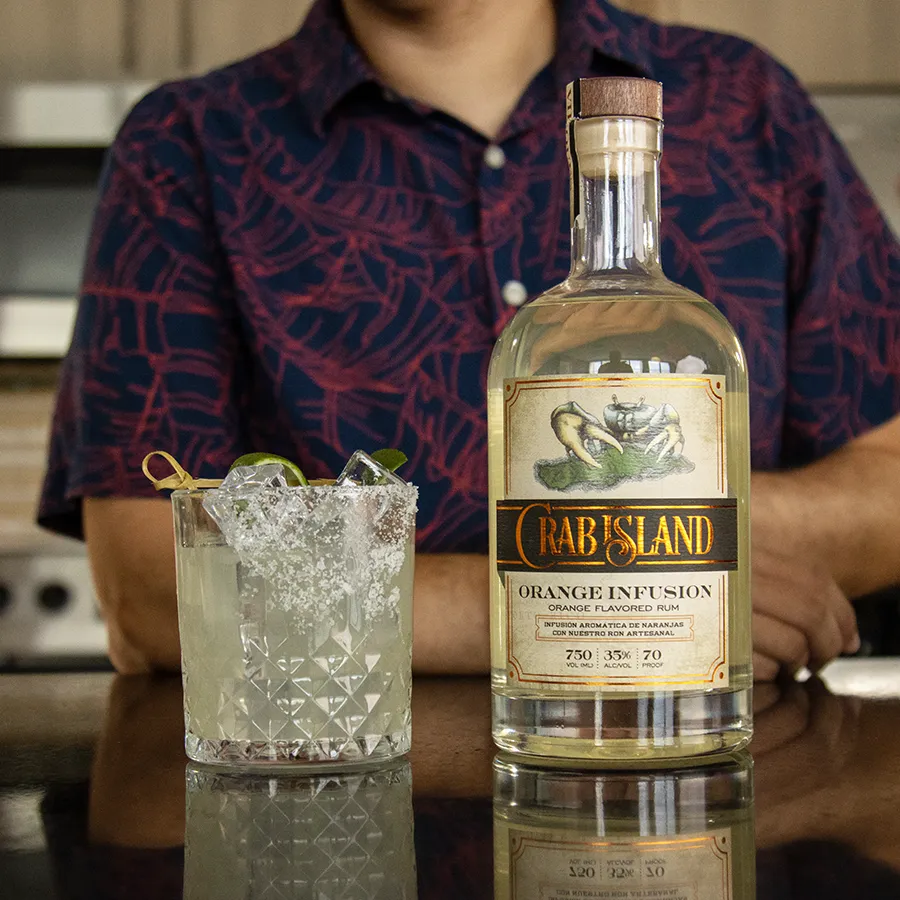 1 oz Crab Island Orange 
1 oz tequila
2 oz lemon juice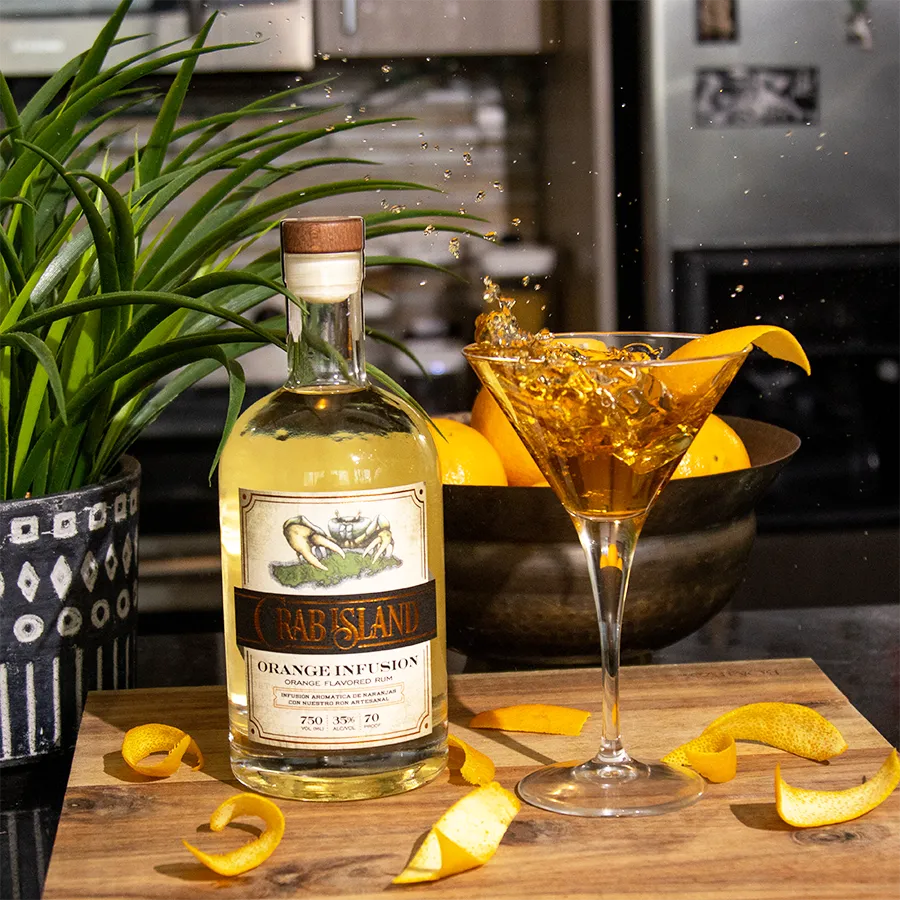 2 oz Crab Island Orange
1 oz sweet vermouth
3 dashes angostura bItters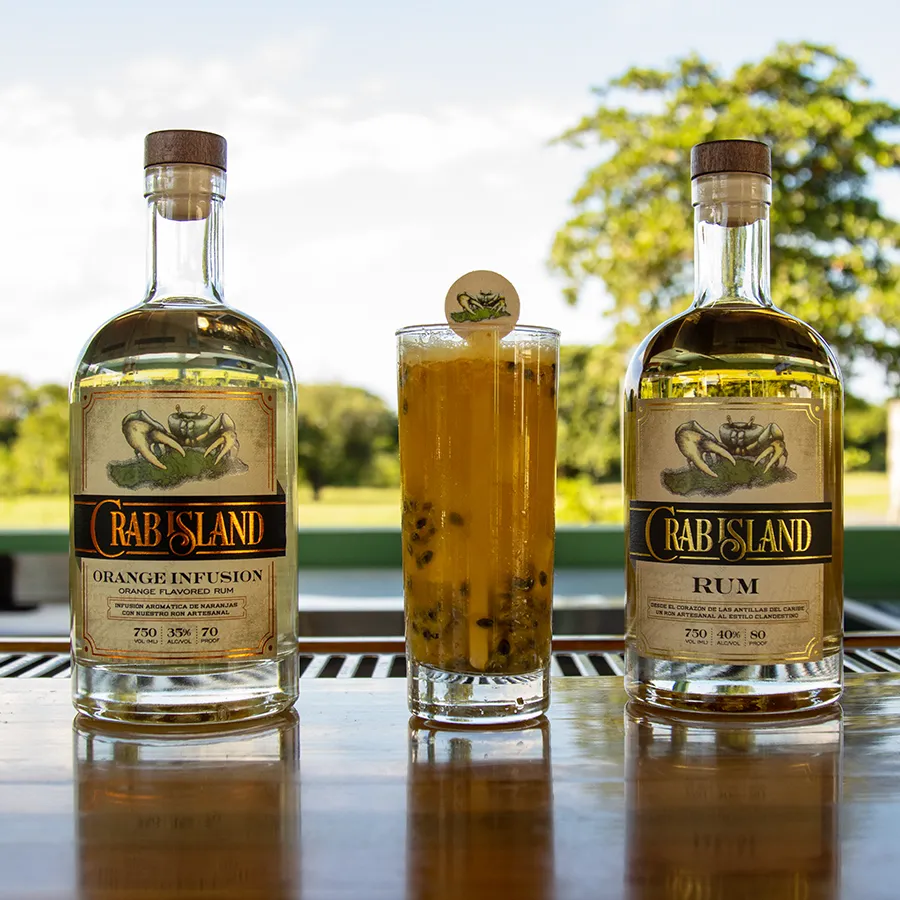 1 oz Crab Island Orange 
1 oz Crab Island Rum
Pulp of passion fruit
½ lemon juice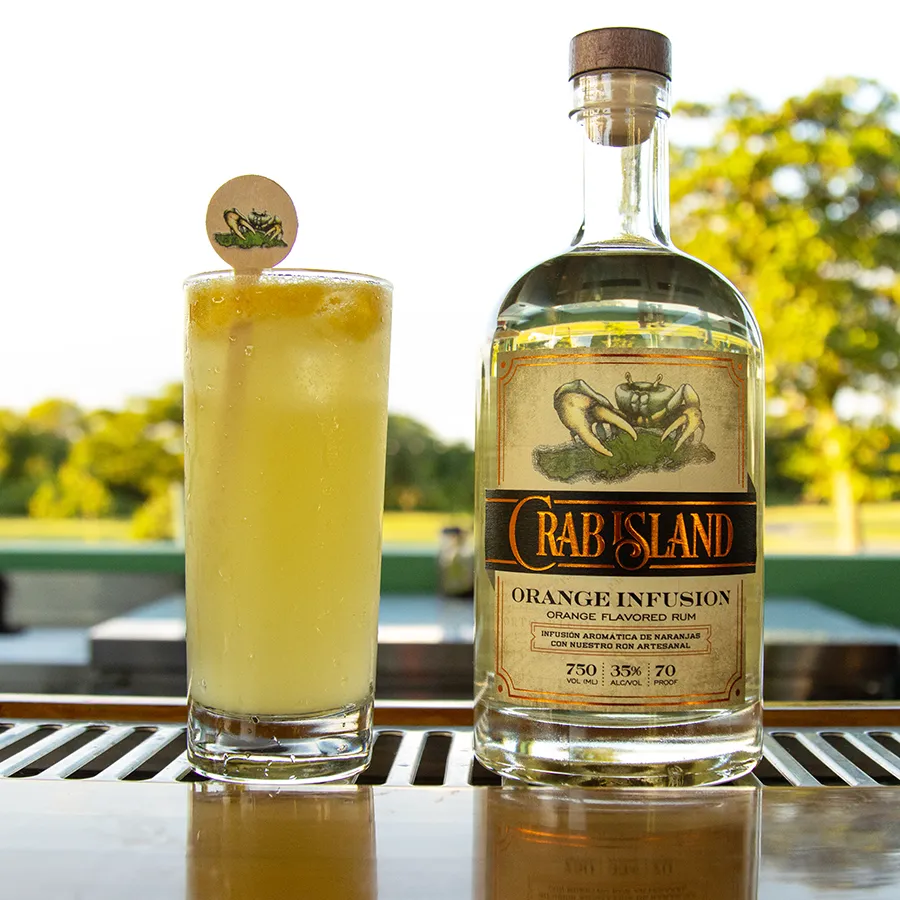 ½ oz Crab Island Orange 
1 ½ oz Crab Island Three Years
½ oz banana rum
½ oz ginger syrup
½ oz murta syrup
2 oz lemon juice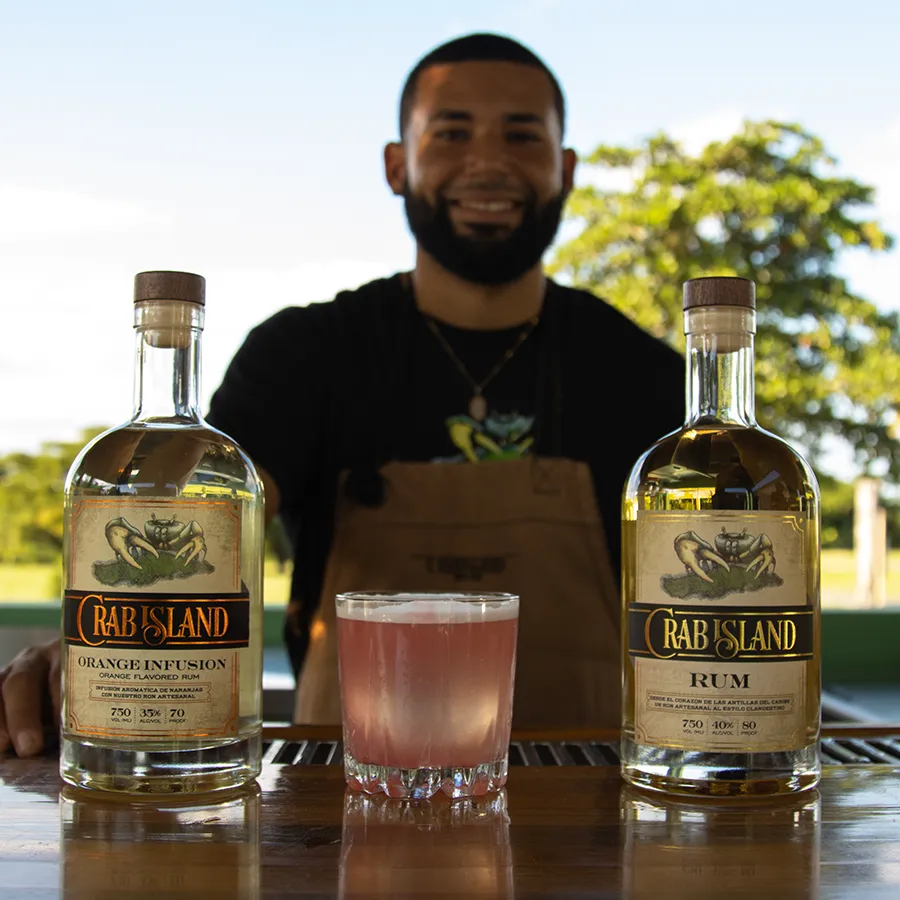 ½ oz Crab Island Orange
1 oz Crab Island Rum Three Years
½ oz Crab Island Rum
½ oz pineapple rum
½ ounce grenadine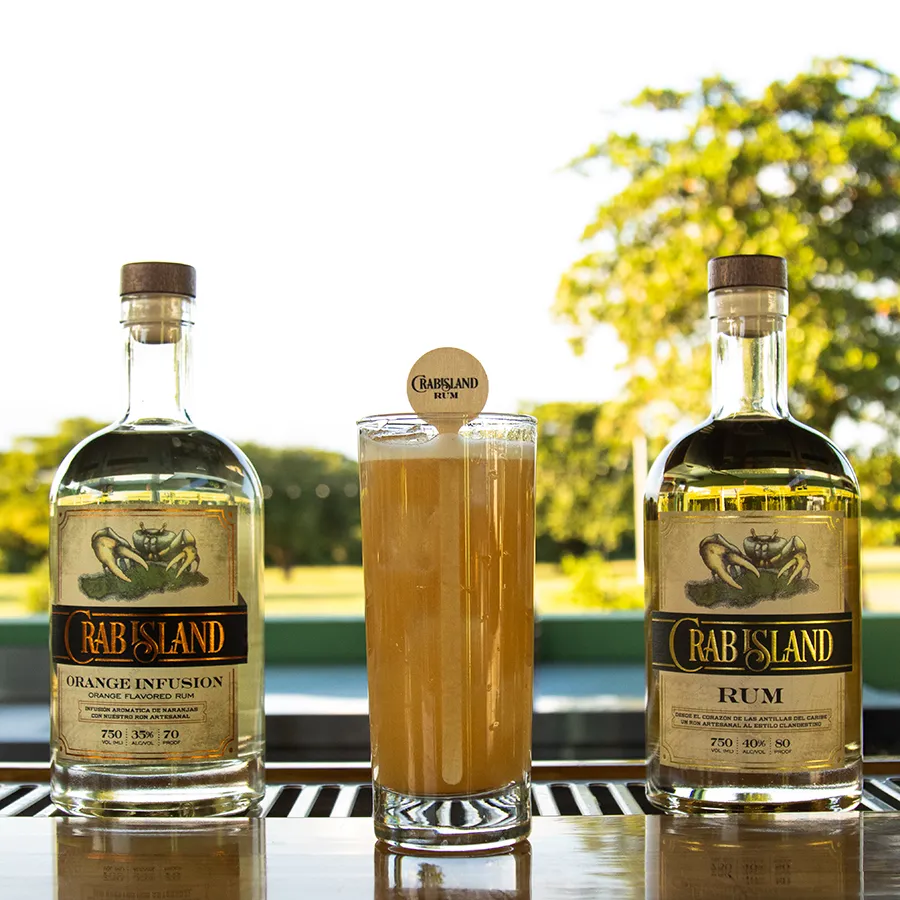 1oz Crab Island Orange 
1oz Crab Island Rum
1oz guava juice
1oz pineapple juice
1 oz passion fruit juice